KOPO LANDTM provides training courses and learning support systems for
Universities and
All levels of schools including

secondary schools,
primary schools,
preschools, and
private tuition centers.
KOPOLAND learning support platform is powered by cloud-based application development tools developed by Docentron. The platform provides unique learning experiences. We make learning exciting, entertaining, and playful.
Our vision is to create a unique learning environment that helps students learn useful skills and create useful products throughout their learning. From the day one, students will be able to apply and create mobile applications that can be used by millions of people allowing students quickly build professional profiles while learning.
KOPO LAND education programs unlock the potential of students so that they can become creative problem solvers and leaders. The programs offer global challenges that our students can contribute to solving the challenges of Education, Health, and Finance, which are three pillars of modern economy.
Our experts and advisors include Dr Lidiya and Dr George Jacob.
Dr. Lidya Heryanto, Sp.KJ, Principal Education Psychologist
Lidiya is the principal education psychologist at Docentron and KOPOLAND.COM. Dr. Lidya completed her general medical education and education in a psychiatric specialist from the Faculty of Medicine, University of Indonesia (highest ranked university in Indonesia). After completing her education at the Department of Mental Medicine FKUI / RSCM, Dr.Lidya worked as an apprentice staff at the RSCM especially the Psychiatry Addiction division, as a co-Behavioral Interventionist at HPTN-074 Jakarta, and as a psychiatrist in PGI Cikini Hospital for 2 years. Currently Dr. Lidya also works as a psychiatrist at EKA Hospital, RSUD Balaraja, and RS St. Carolus Summarecon Serpong.
Dr George Jacobs, Fellow Advisor of Education
Dr George Jacobs has taught collaborative learning to a wide variety of teachers in Singapore, from teachers of lower primary students to teachers of adults. Furthermore, he has written many articles and books on collaborative learning, reading and related topics. George serves on the boards of the International Association for the Study of Cooperation in Education and the Extensive Reading Foundation. Currently, he teaches at James Cook University, as well as helping the Book Council.
IT Training Programs of KOPOLAND:
CP30X-Mobile Application Development Using Advanced Programming Languages (CP301, CP302, CP303, CP304) 
CP400 Data analysis and Big Data Infrastructure
The subjects are delivered in interactive sessions using state of art cloud-based application development tools that allow students quickly gain essential ICT skills and create useful mobile application that can benefit millions of people around the world. We utility three stage application development tools.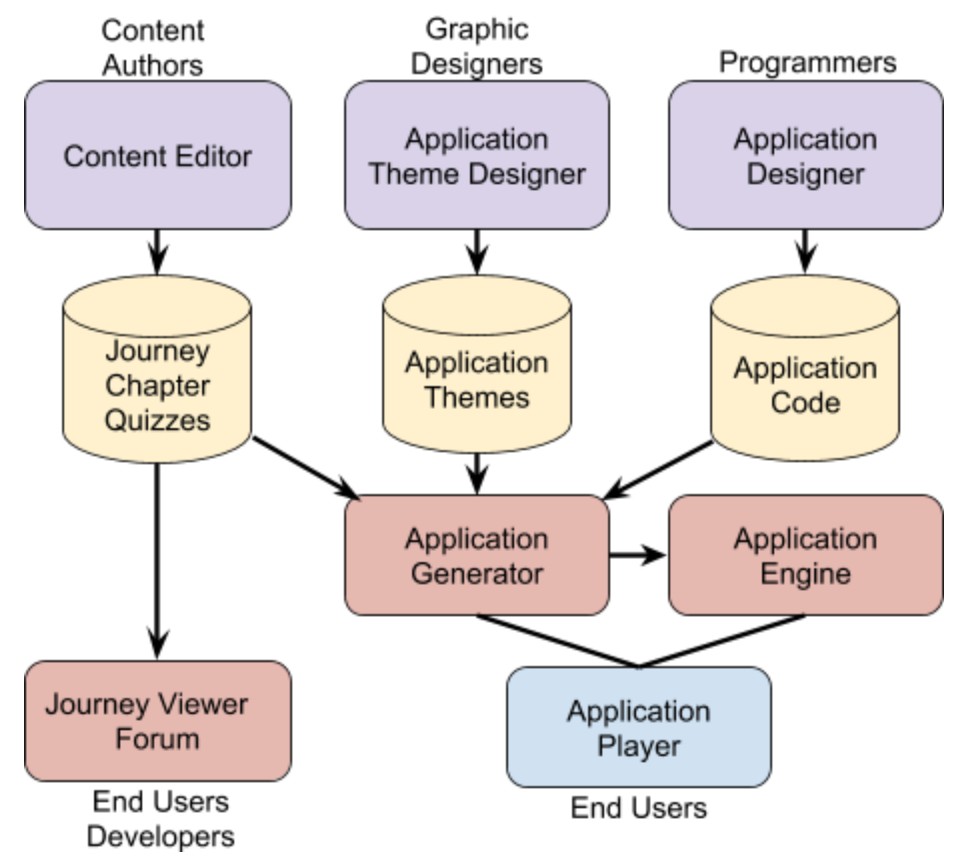 From day one of CP101, students will apply their knowledge to create a mobile application that delivers educational contents to global education industry. In the second stage, students will apply computer media editors to create mobile applications to deliver exciting educational games. In the last stage, students will apply computer coding and AI to create usable game and application mechanics that utility content and application themes.
Docentron cloud application platform accelerates learning and help students quickly build professional profiles and gain skills to become global leader in technology industry. Students will manage and develop online mobile education education contents and applications to showcase their skills to employers, investors, and the world.
Delivery Modes
 Online Training over the internet and cloud content programming tools.

Four one-to-one training sessions included.
Online materials provided for students to complete the projects step-by-step.
We use screen sharing and video conference to demonstrate the steps and provide feedback.
Weekly feedback by WhatsApp, could content programming tools, and Emails for two months.

 In-class training at our branch: Kompleks Ruko Melati Mas Vista blok V21 no A3, BSD Tangerang, Indonesia

Four one-to-one training sessions included.
Weekly feedback by WhatsApp, could content programming tools, and Emails.
Online materials provided for students to complete the projects step-by-step.
Face to face interaction with trainer in the class.
Weekly feedback by WhatsApp, could content programming tools, and Emails for two months.
Main Features of applications created using Docentron Online Application Designer:
Accelerate Learning.
Help students apply and create what they have learnt. Best way to learn is to create!
All applications are playable on all devices including Android, iPhone, PC and Mac.
Online education content editor for students and teachers. Add learning contents to applications and games using game quiz designer. Allow others create fun quiz contents for your applications and games.

Online application and game theme designer to express ideas and experience. All applications are fully customisable using application theme designer. Allow others change the look and feel of your applications and games.

Online application code editor.

40+ reusable application templates are provided. Modify existing applications to create your own applications and publish and share.
Cloud based media design tools: audio, image, sprite files can be editing. No need to download and install to start.
Cloud based storage. Store all your application and media files. 
Quick Overview
Create education applications and games that players can learn just by playing the applications and games. 
Browse application templates created using the Docentron game designers and content editors. You can create your very own games within minutes. All the games are mobile games that can be played on any mobile devices. The game can be used to teach all kinds of concepts such as vocabulary, spelling, agile practices, and mathematics. Users will learn things just by playing.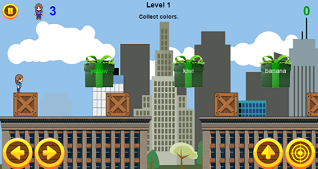 Simple steps to create your very own games,
Click "Create Journey" menu item on the left to open the journey designer.
Add a journey that describes the overall objective of the game.
Click "Save" button to save the journey.
Now, add a game chapter to the journey to create your own game. Each chapter is a separate game. You can add more chapters for the journey.
Select "Game: collect them all game" or "Game: Rescue them all game" as the Chapter type.
Click "Save" button to save the chapter.
Click "Add activities" button to add game levels.
Customise the content of each level by setting different correct and incorrect answers. For example, correctly spelled words and incorrectly spelled words; fruits and not fruits; marsupials and non marsupial animals.
Customise the look of each level using "Theme" parameter.  
Mobile applications and games created using DC Application Designer can be published in Google Play Store.
Get started today and start to earn rewards and certificates in Mobile, Web, and Game Application design and development:
Tutorials are available for creating game themes:
Tutorials for developing new games are available in shared Google Folder.
References: