IT Certificate Courses: Computer Programming
Computer programming training course comprising:
Computer Graphics
Mobile Game Programming
Mobile Application Programming
Data Analytics Programming
This is an IT certificate program to build professional profiles and gain skills for exciting career. Become the 21st century innovator, thinker, and global leader in Technology through ACIM: Apply, Create, Innovate, and Manage.
Students in this course will be given tailored program to acquire the skills necessary to become world class professionals to accel at studies at schools and University degree programs to become world leaders in technology industry that helped to create Microsoft, Google, Facebook, Alibaba, Tencents, Ants, Grab, Uber, GoJek, and Apple to name just a few.
Program Benefits: Be Certified as
Content authors of educational contents.
Graphic designers of educational games and applications.
Application programmers of cloud computing, data analysis, data mining, educational games and applications.
Project managers.
Course Overview (Course Brochure):
CP101-Content Programming Develop mobile applications using content programming tools.
CP201-Graphic Programming Develop mobile applications using graphic programming tool.
CP300-AI Programming (CP301, CP302, CP303, CP304) 

Use math concepts to create new applications by teaching AI (artificial intelligence) how to interact with students.
Master modern systems modeling and analysis skills.
Manage IT Projects.
Docentron Cloud Application Designer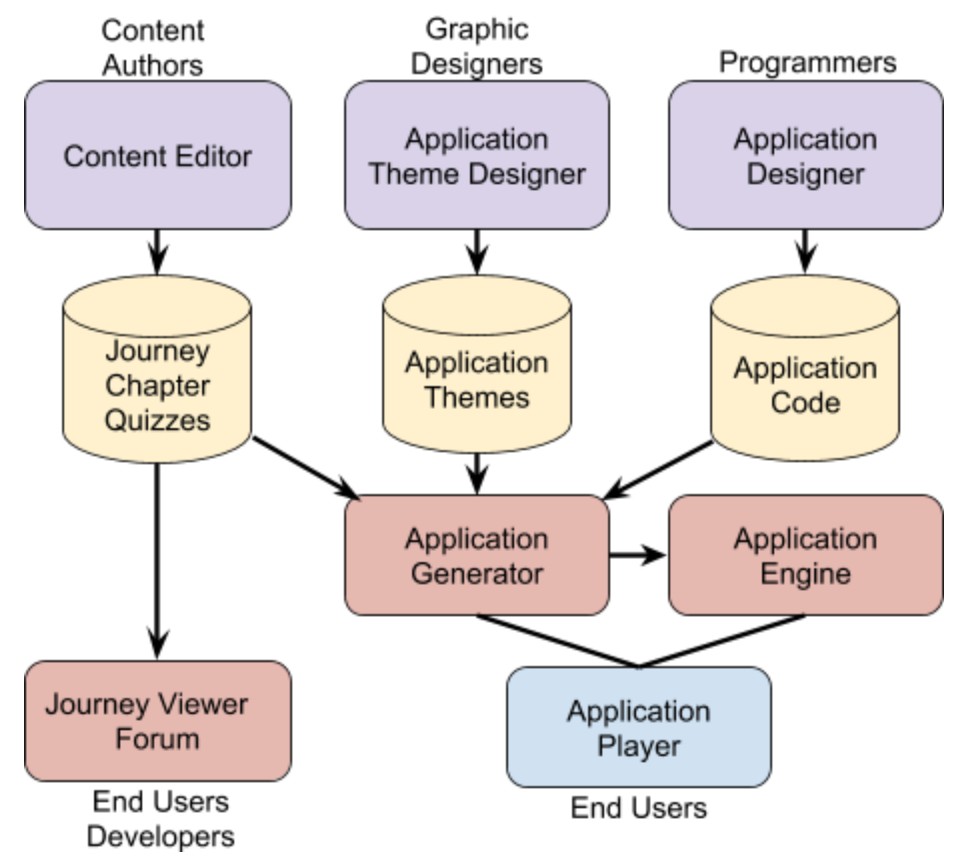 Docentron Cloud Application Platform
Docentron cloud application platform accelerates learning and help students quickly build professional profiles and gain skills to become global leader in technology industry. Students will manage and develop online mobile education education contents and applications to showcase their skills to employers, investors, and the world.
Main Features of applications created using Docentron Online Application Designer:
Accelerate Learning.
Help students apply and create what they have learnt. Best way to learn is to create!
All applications are playable on all devices including Android, iPhone, PC and Mac.
Online education content editor for students and teachers. Add learning contents to applications and games using game quiz designer. Allow others create fun quiz contents for your applications and games.

Online application and game theme designer to express ideas and experience. All applications are fully customisable using application theme designer. Allow others change the look and feel of your applications and games.

Online application code editor.

30+ reusable application templates are provided. Modify existing applications to create your own applications and publish and share.
Cloud based media design tools: audio, image, sprite files can be editing. No need to download and install to start.
Cloud based storage. Store all your application and media files. 
Quick Overview
Create education applications and games that players can learn just by playing the applications and games. 
Browse application templates created using the Docentron game designers and content editors. You can create your very own games within minutes. All the games are mobile games that can be played on any mobile devices. The game can be used to teach all kinds of concepts such as vocabulary, spelling, agile practices, and mathematics. Users will learn things just by playing.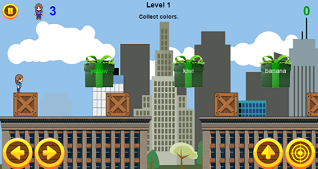 Simple steps to create your very own games,
Click "Create Journey" menu item on the left to open the journey designer.
Add a journey that describes the overall objective of the game.
Click "Save" button to save the journey.
Now, add a game chapter to the journey to create your own game. Each chapter is a separate game. You can add more chapters for the journey.
Select "Game: collect them all game" or "Game: Rescue them all game" as the Chapter type.
Click "Save" button to save the chapter.
Click "Add activities" button to add game levels.
Customise the content of each level by setting different correct and incorrect answers. For example, correctly spelled words and incorrectly spelled words; fruits and not fruits; marsupials and non marsupial animals.
Customise the look of each level using "Theme" parameter.  
Mobile applications and games created using DC Application Designer can be published in Google Play Store.
Get started today and start to earn rewards and certificates in Mobile, Web, and Game Application design and development:
Tutorials are available for creating game themes:
Tutorials for developing new games are available in shared Google Folder.
References: