This journey has various types of games which are helpful to the kids. in the way, the games help kids to learn numbers, letters and improve their ability to compare the things each level has its own specialty which can improve children's thinking ability
Comparing the fruits and objects.
compare game teaches the children to learn the numbers and compare which number is the greater and which number is smaller and the size of the objects.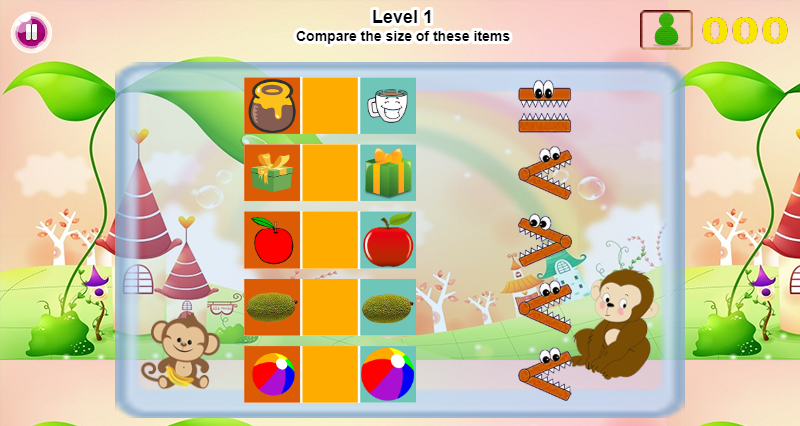 Learning the numbers
ordering game teaches the numbers and the order of the numbers.
Matching the correct word
the matching game teaches the children English which make them to learn opposite words.
sorting the objects.
Finally, the sorting game teaches the children how to sort different things or items.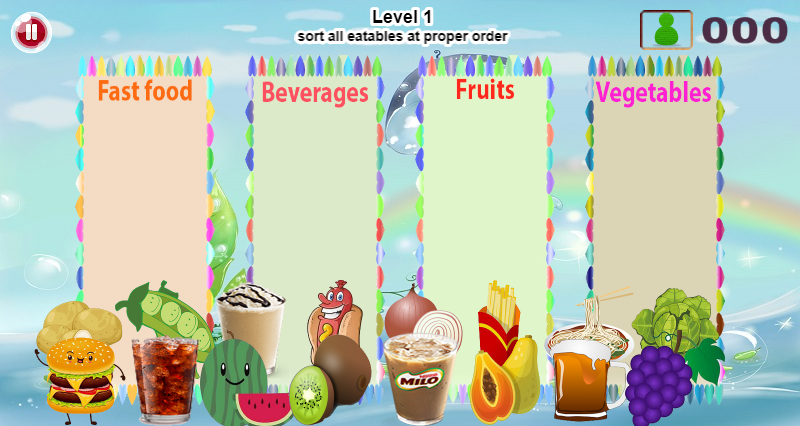 In this way, children will be much more benefited by playing the games.