The corresponding journey contains four games of two levels each. Level of each game makes children learn something new and make much more better in developing their thinking ability.
Comparing Animals and Toys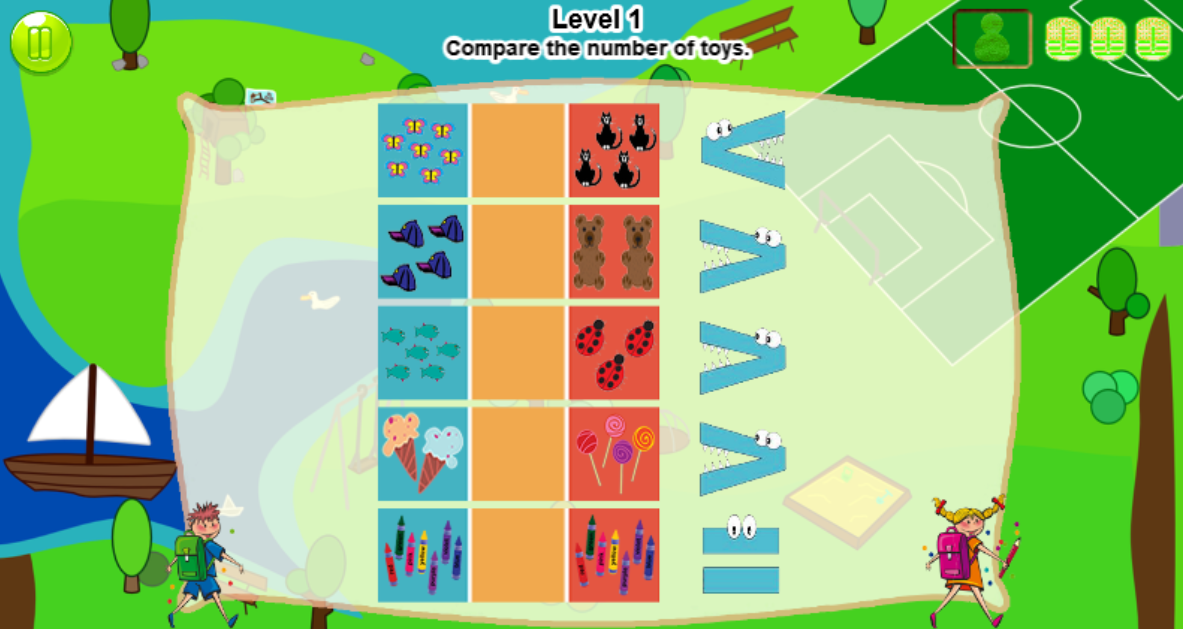 children to learn the different types of animals and make them identify which animal is bigger and which is smaller and improves the children ability to compare the things especially in number like which number is greater and which is smaller.
Ordering the number of candies and shapes.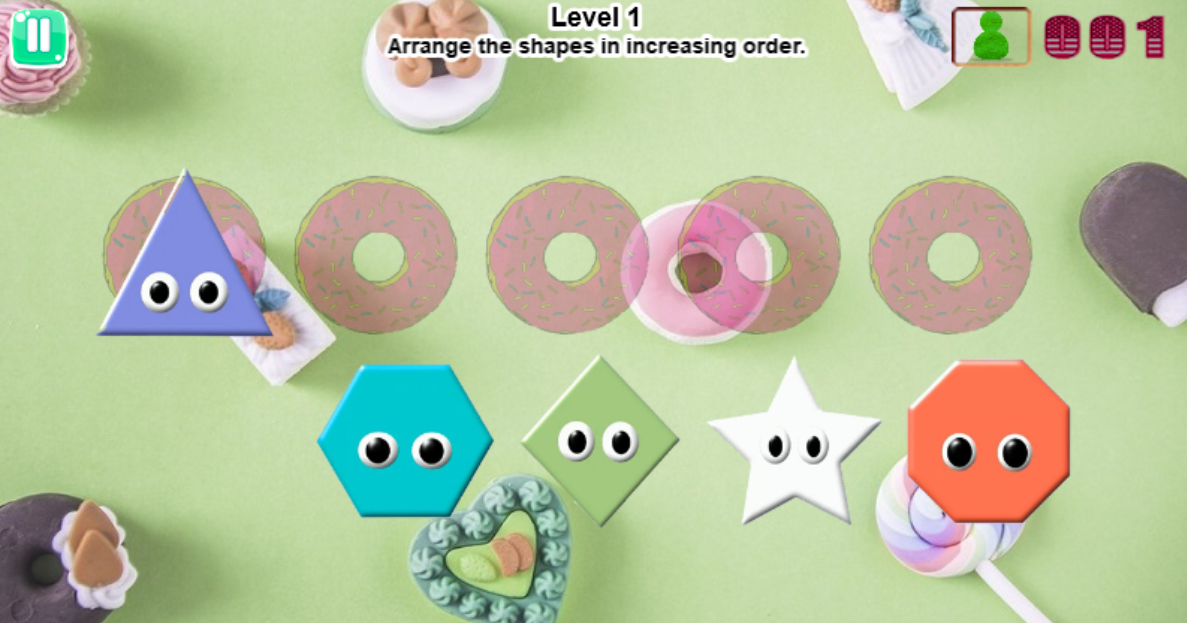 children learn different geometrical shapes and their order based on their number of sides and children also  learn the numbers 
Identifying the numbers
Improves matching ability of the children by making them to perform different operation on the numbers and place the correct answers and learn numbers.
Color and Forestry beings sorting.
Children learn different flowers, birds, trees and insects and different objects around us and make them to sort according to different colors, in this way children can learn different colors.
 Like this, all these games are very helpful to the children and improve their thinking ability and learn new things by enjoying without much pressure on children's mind.