This journey is helpful for kids to move their footsteps in a ground of learning and playing together. 
This journey includes four kindergarten games developed for kids under 5 years age. The games are learning comparison, learning English by matching, Maths for kids and Sort them all.  These games are easy to play and understand by kids therefore will keep the kids engaged in thinking. Each game has two levels. The second game level is difficult than the first level. The games developed have good background, music and sounds for children. These games will be helpful for kids in improving their learning happily.
A short description of each four games is as following -
1. Learning comparison -
This game introduces kids to basic activities like comparison. The game has 2 levels. The first level requires to compare the sizes. The second level will teach the comparison of objects to kids.
2. Match Alphabets -
Learn the basics of english with matching alphabets game. In the first level, you have to match the alphabets with their relevant pictures. The second level require you to match the capital vowels letters with small vowels letters. 
3. Maths for Kids -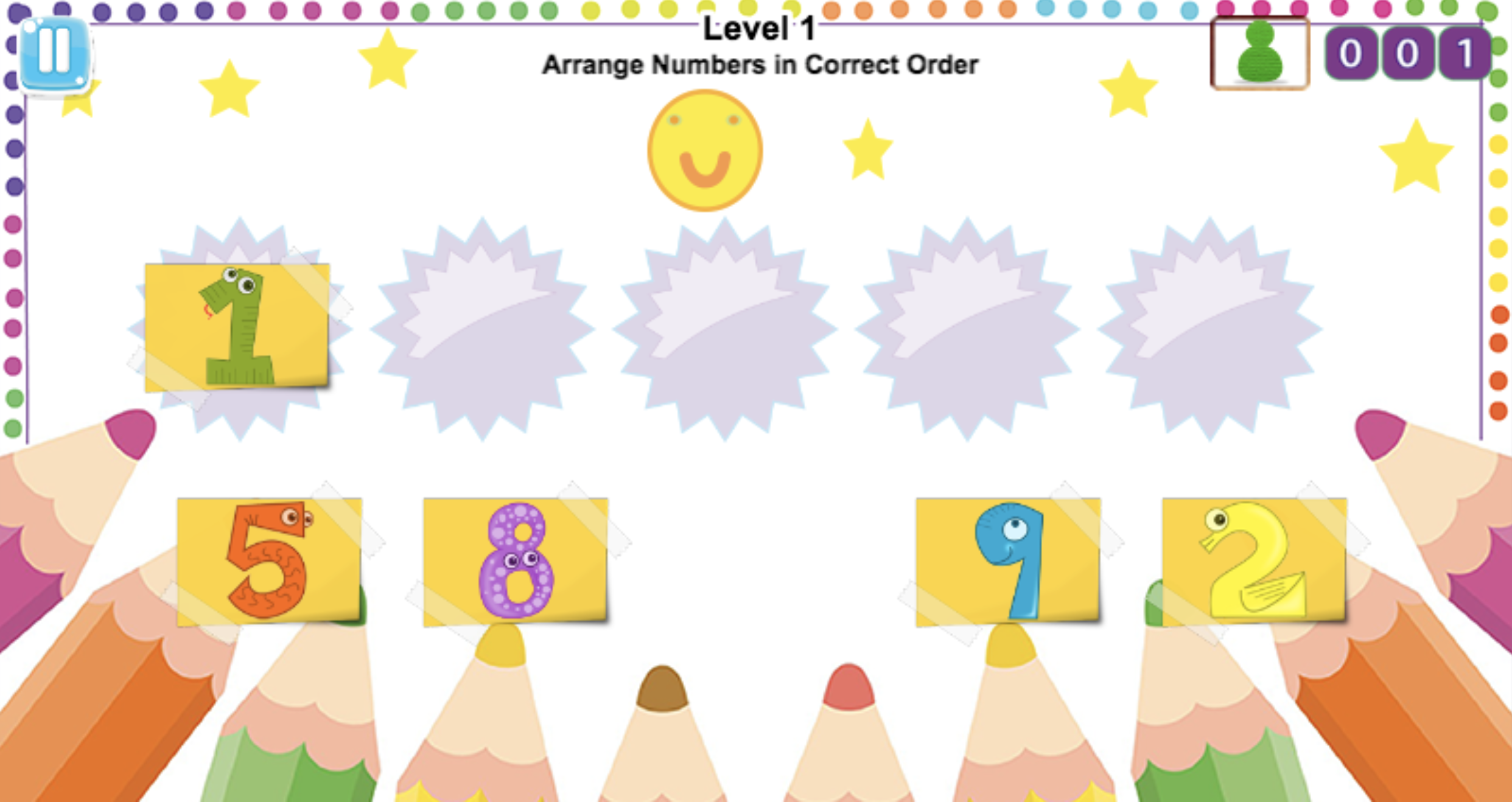 Learn maths by ordering numbers. The first level will introduce to arranging the number from lowest to highest in order (decreasing order). The second level will teach kids to arrange the numbers from highest to lowest (increasing order).
4. Sort them all -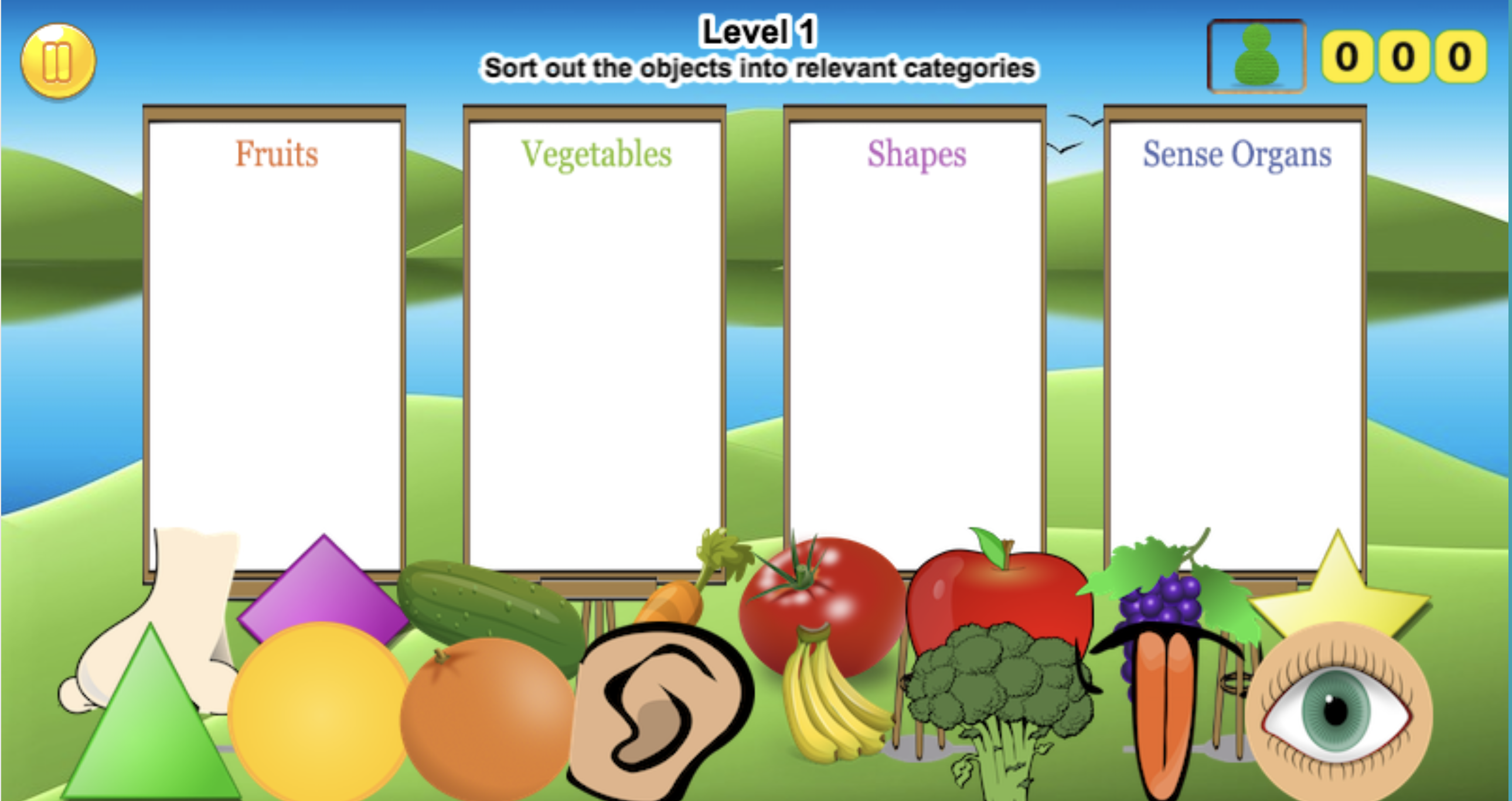 Learn vegetables name, fruits name, Sense organs and various shapes name in level first. The second level will materials with which various things are made.