This Journey is a collection of 4 games for kindergarten age level: Discover Animals, English 4 Kids, Math Playground and Science Fun!, each game have 2 level. Each level and game are designed and developed to suit for children under 5 years old. All the games must be easy to play, easy to learn and remember. The question in each level are simple enough to understand but still stimulate creativity. The second level always more difficult than the first, make the game more engaging. The visual of the game, including background music, sound effect, question image, etc, are all children friendly. 
Below are the summary of each game: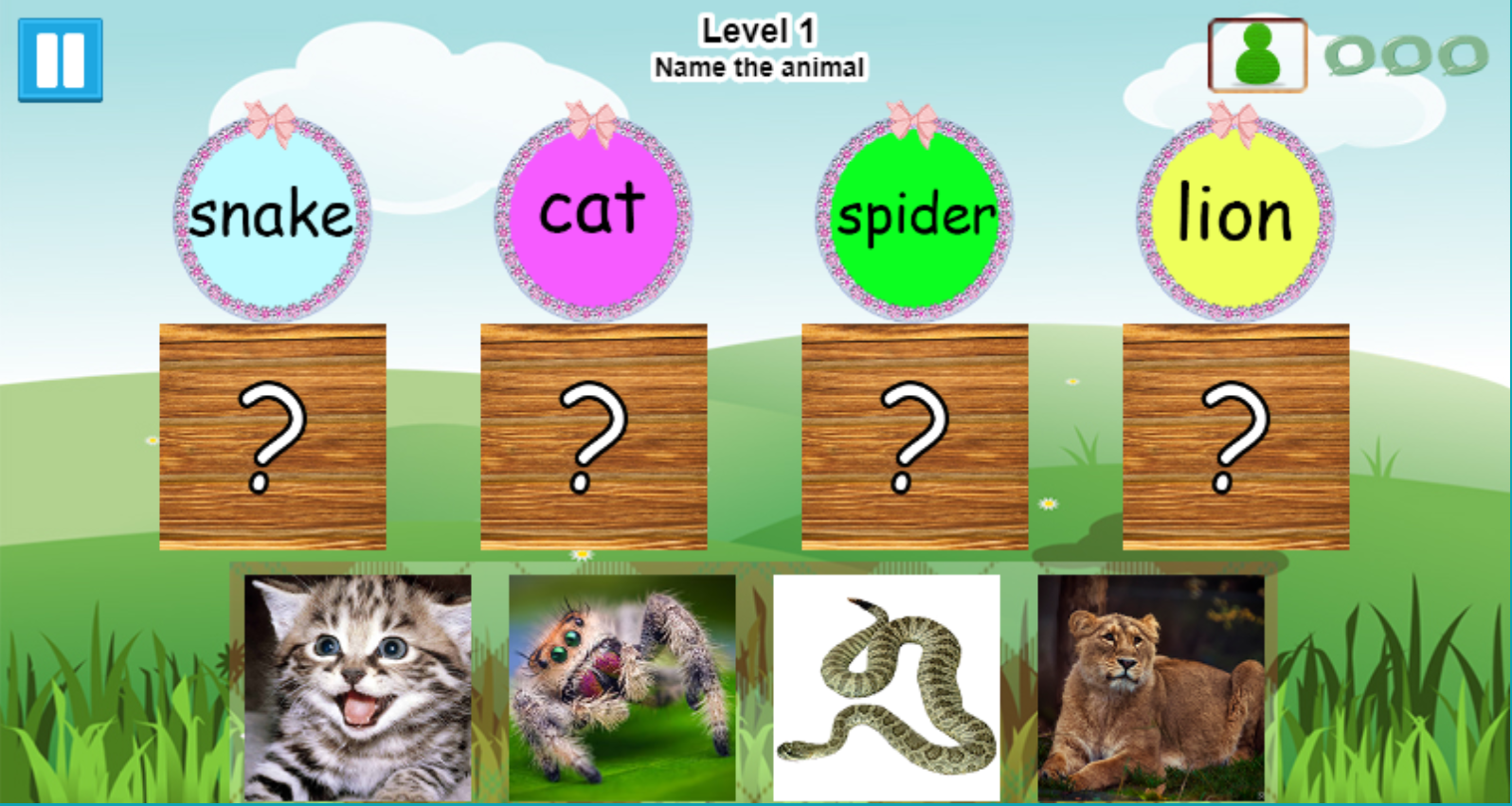 Get familiar with animal names and kind with Matching game. The game have 2 level. In the first level, you have to match the correct animal image with its name. The second level require you to match 4 couple of animal with the same kind.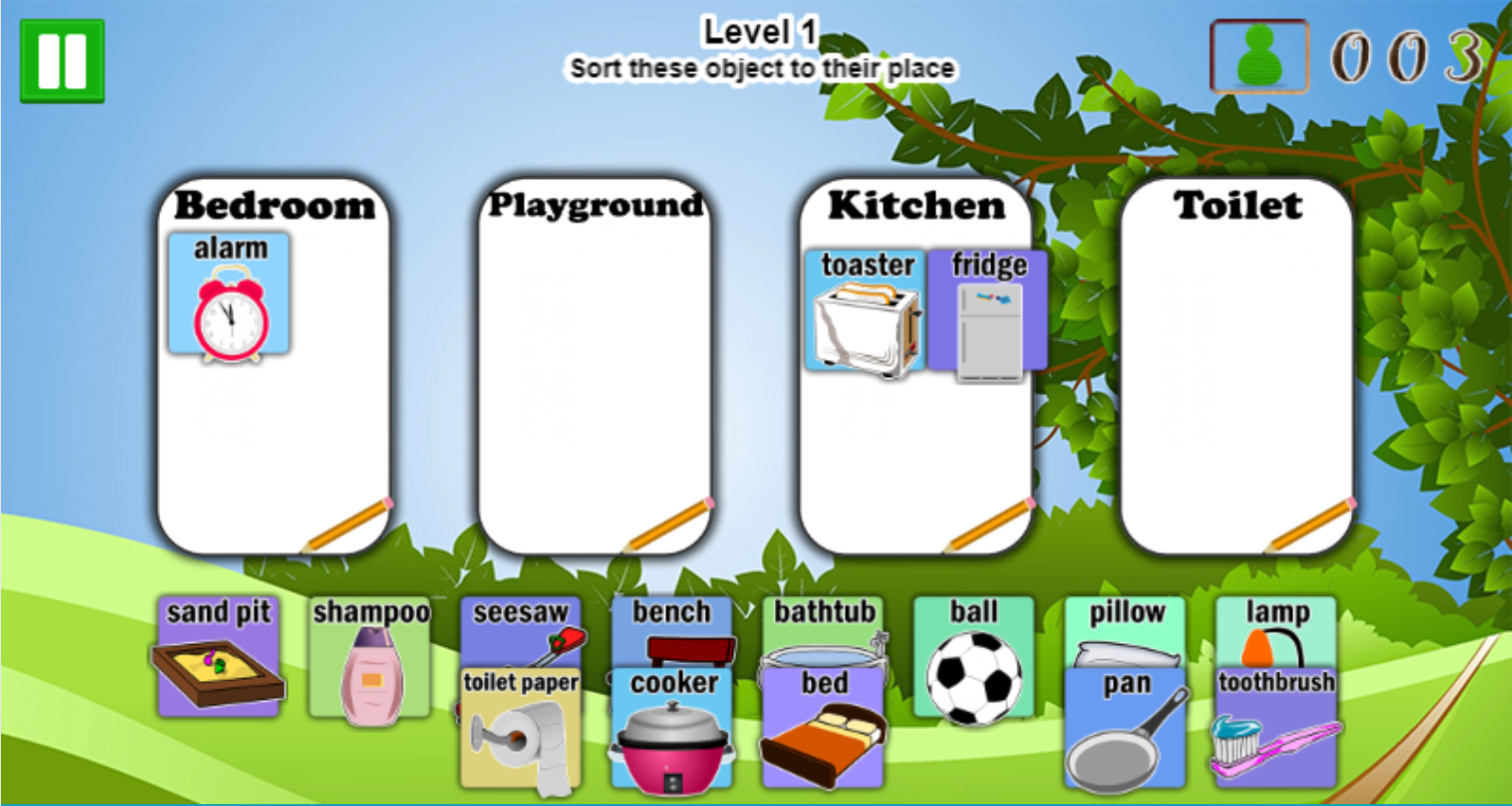 Learn the basic of English language by Sorting game. The game have 2 level. The first level has 16 words which have 2 to 5 characters long each, you have to sort them to correct board. In 2nd level, you have to sort 16 object to their correct place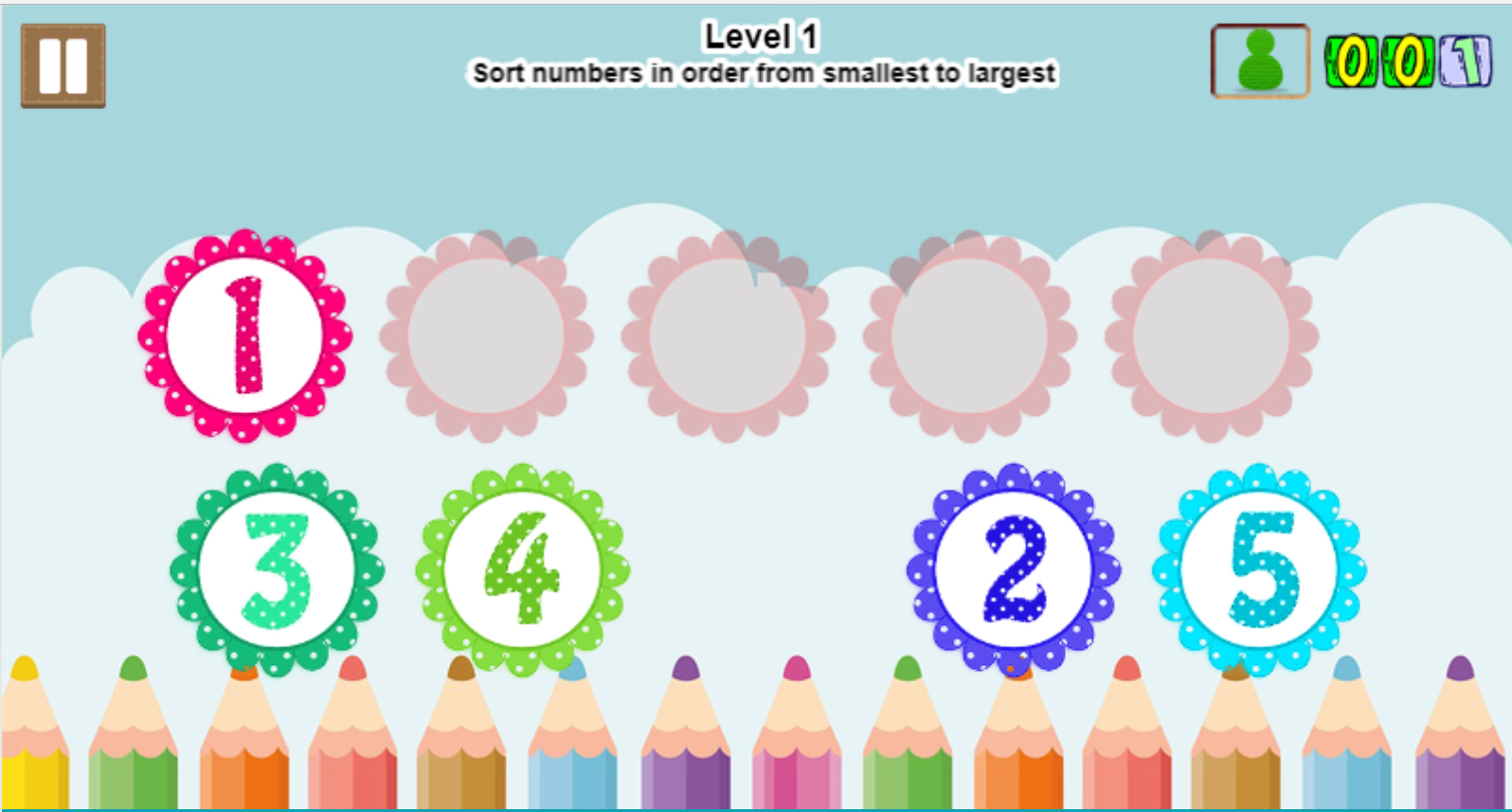 Math Playground Get familiar with the simple number count with Math Playground. This game have 2 level. In both level, you have to order number from smallest to largest, level 1 count from 1 to 5, level 2 count from 1 to 50.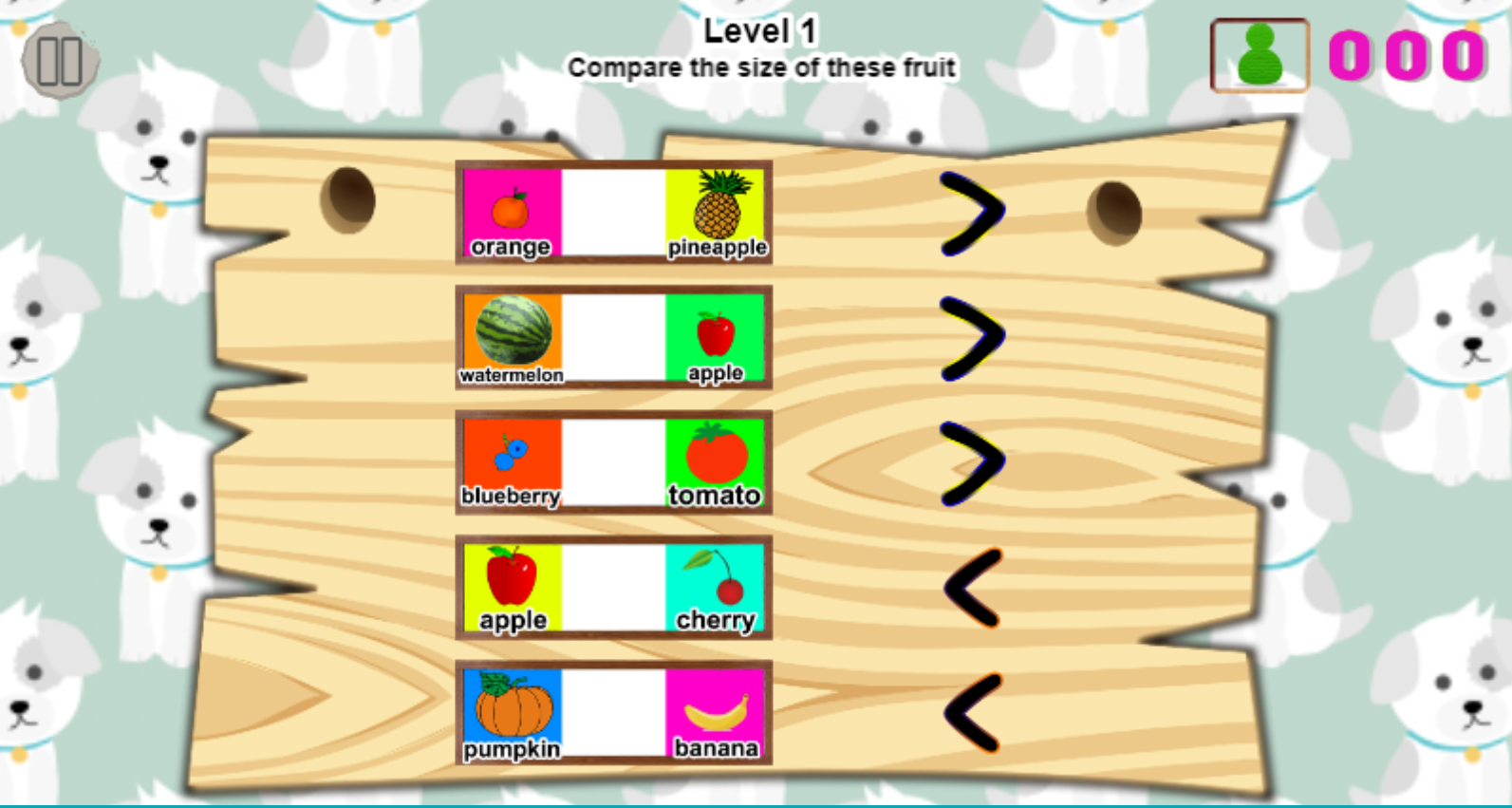 Discover the universe of natural and physical sciences by Comparing game. The game have 2 level. First level, you have to compare the size of some common fruit. In second level, you will learn the size of planets in the Sun solar system buy compare them.