Contacts
Email: moeheinkyaw77@gmail.com 
Qualifications
2012 Matriculation Exam (Matriculation certificate)
2013 Practical A+ in Computing
Bachelor of Information Technology (February 2014 - July 2016)
Major: Computing and Networking
James Cook University (JCU) Australia, Singapore campus
Roles and Skills
e-Marketing: SEO
Programming: CSS, HTML, Java, Python, PHP
Database: Microsoft Access,ERD Diagram
Versioning: GitHub
Development Tools: Dreamweaver, Eclipse, PyCharm, WebStorm 
Operation System: Fedora Linux, Mac Os, Windows
Setting up PCs and building network
Core Team Member in Fedora Project Local Community Myanmar:Performed general team duties and helping fedora linux users in MyanmarGiving knowledge about Linux and Open Source to the people who don't know.Managed the knowledge camps and IT camps in Myanmar Universities as a Fedora Team member.
Create website using CMS like wordpress 
HTML5,Bootstrap,SQL, Web Design 
Installing various kinds of operation systems 
Projects:
Web Project (Feb 2015 - April 2015)
Creating Online Games Shopping Website-SG HUB
E-commerce Game Website
Language used: PHP, Javascript, HTML5, CSS
Web Project-Myanmar Play(2012-2013)
A web site which can help mobile phone users in Myanmar.
Users can download mobile applications from the website because google play banned Myanmar at that time.
Users can troubleshoot minor errors in their phones by learning from the website.
Website(www.myanmarplay.com) is not working anymore because no one is free to maintain the site and google play is now available in Myanmar.
Facebook fan page is still available https://www.facebook.com/pagemyanmarplay .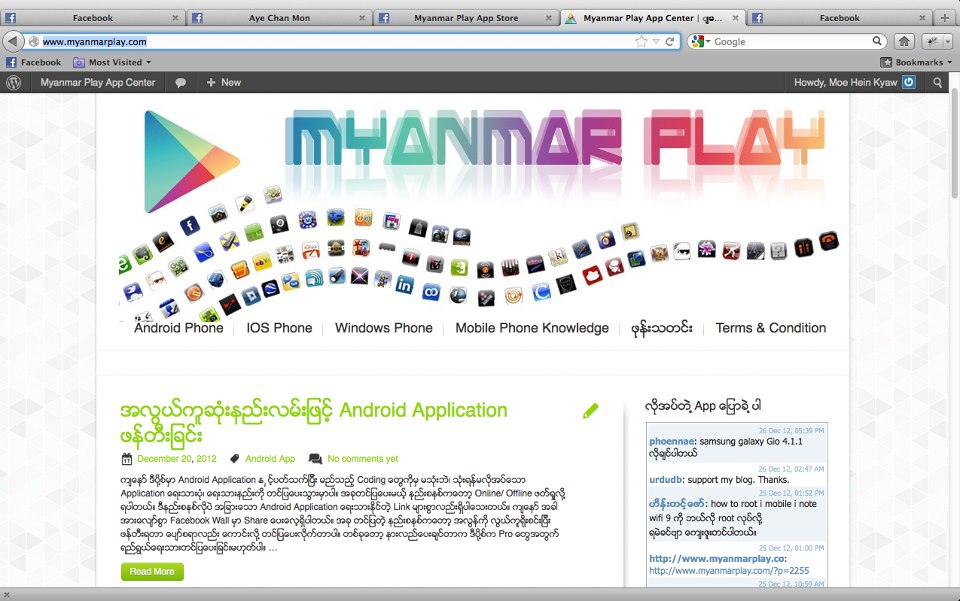 Flash App with Action Script
Name: Future of SEA Football
Informative app about South East Asia Football players and clubs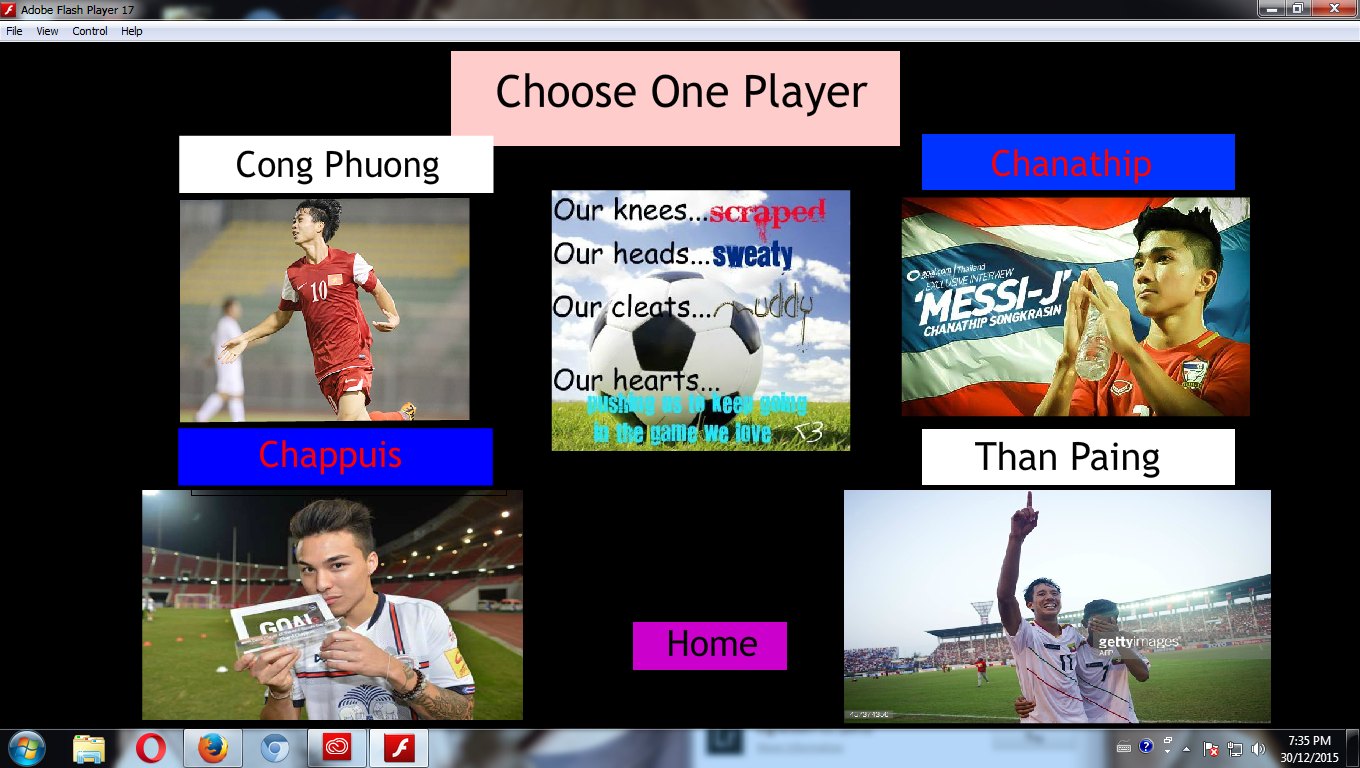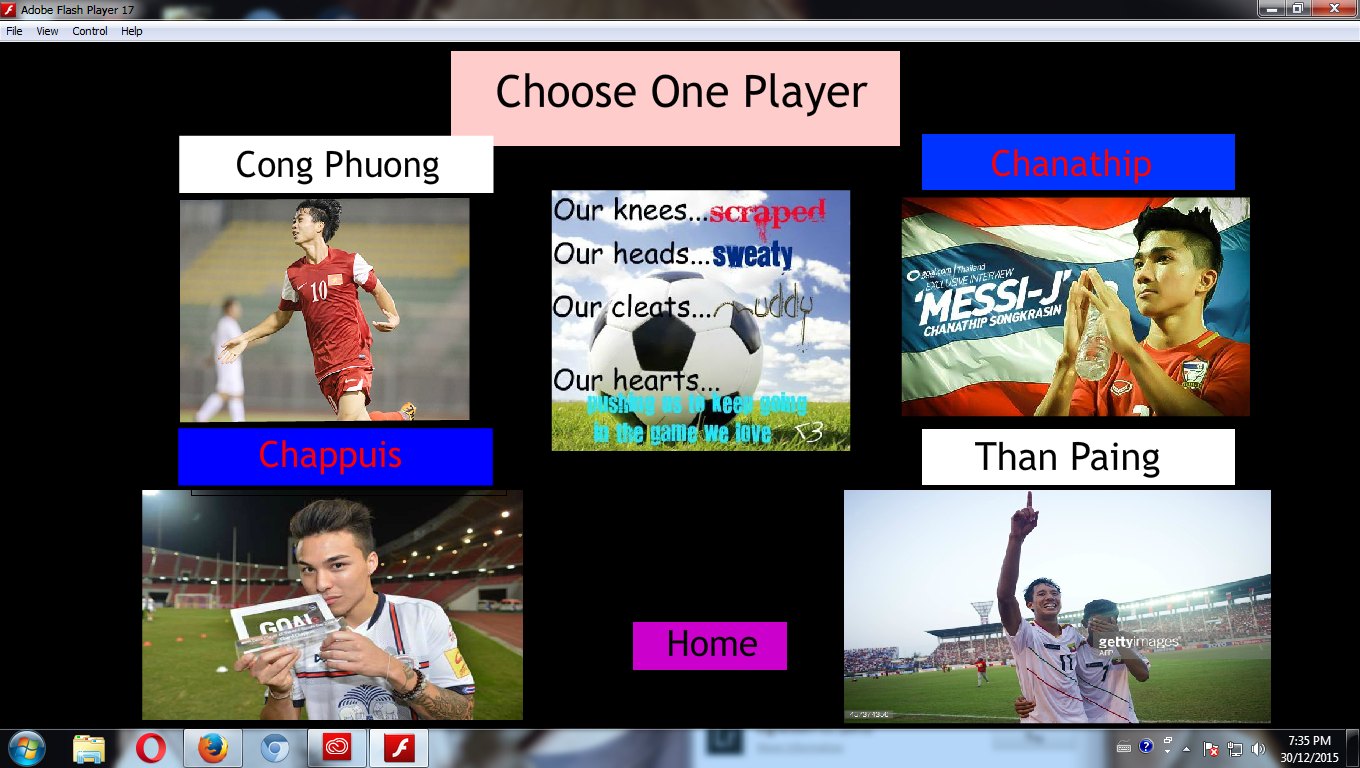 True/False Game (Jul 2015 - Oct 2015)
Java application which is similar to the minesweeper
Language used: Java
Designing Mobile App
Mobile Application which can help students to go back home safely at night
Soft Skills
Team player and collaboration
Excellent communication skills in English 
Willing to learn new skills, highly adaptive
Performing given tasks dependably and punctually.
Handle multiple tasks efficiently
Working efficiently under high pressure
Being self motivated and organized
Team Work
Successful coursework was dependent upon participation and motivation of syndicated project groups.
Experience of working within a team based culture involved compromise, commitment, planning, organization and time management.
Problem Solving
Able to remain calm, efficient and find solutions to customers' problems.
Able to identify complex behavior and break them into simple tasks
Computing
Proficient in the use of IT tools, java, Php, python, and visual basic.
Proficient in the use of Microsoft office, Google Drive and Docs.
Proficient in Web development.
Effectively be able to use IT facilities.
Effectively be able to retrieve information including the use of web sources.
Understanding legal aspects of Information Technology.
Capability to evaluate existing applications, data, hardware and other systems in order to recommend enhancements.
Able to support the design, development and modification of applications and programs.
Being well-disciplined to rely on established guidelines and instructions to perform daily job functions
Language Skills
English (Spoken/Written)
Burmese (Native)