Welcome to Docentron Game Theme tutorial.
In this tutorial, we illustrate creating game themes for 2D tiled games like shown below. Each game has several game levels, and each game level has different background images, character sprites, platform, and music, collectibles. We can customize each game level simply by replacing the files with new ones that are freely available on the Internet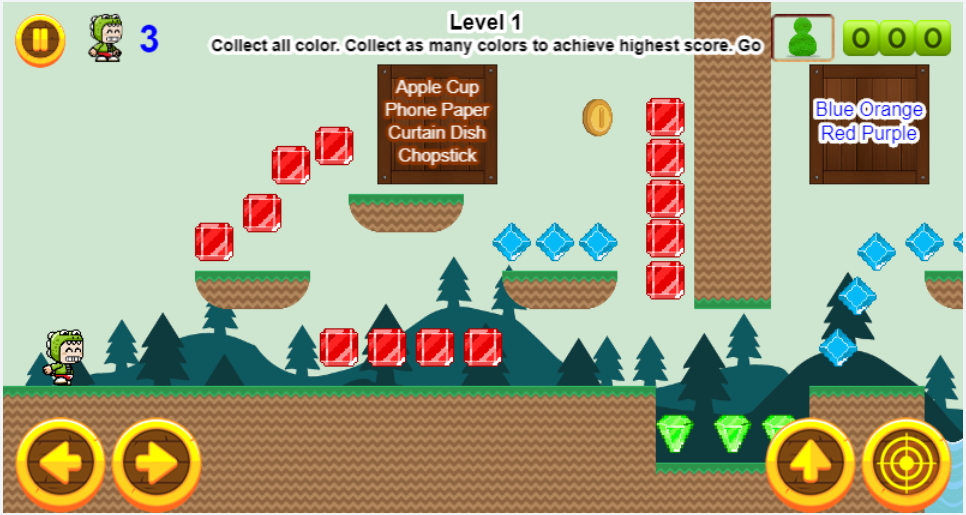 This tutorial will cover details about the steps to create a game theme. Please click on the chapters listed above to proceed.
Before starting this chapter
Please download: