This game is made for any of ages or everybody can play the game starting with primary students. The aim of this journey is to improve our vocabulary especially in hospital through this game. 
The game is divided by 3 chapters. Chapter 1 we will learn the things in hospital, chapter 2 we will learn the rooms that hospital usually has and in the last chapter we learn about worker in hospital. There are 2 game types in this journey: Feed me for chapter 1 and 3 and dragon knight for chapter 2. Here's the screen shot of every chapter of this game: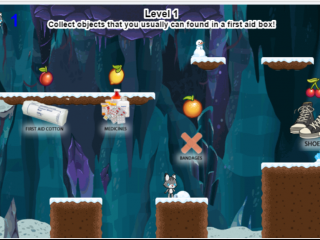 Now explore your knowledge in hospital through the game.