The classes are held every Friday 9.30am. Everyone is welcome to come and see the class in action.
Teachers: 
How the class is conducted?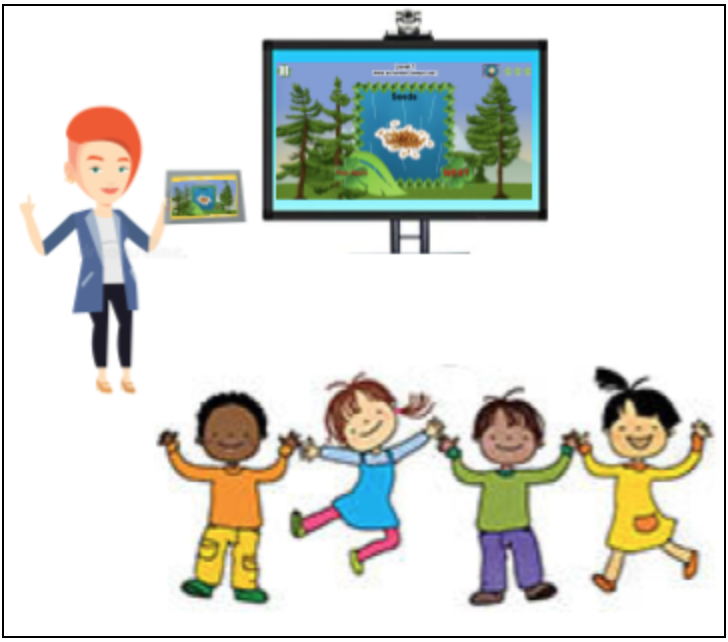 First teacher shows picture cards one at a time. Teacher will speak aloud after the computer speak.
Next, teacher will ask students say what is in the picture. Encourage them speak before the computer.
Repeat until all students can say before the computer.
Equipment required
A large display: 32+inch TV or monitor
A tablet for teacher
Class arrangement
One facilitator. 
One assistant
Max 7 students
How we prepare classes weekly:
Teacher prepare a lesson plan for next week, and complete the activity content form paper provided.
Jame enters the details in the electronic form and upload to Google drive.
Yansen checks English, content
Get approval of the content
James makes journey, chapter, game levels
Get approval of the game and send the game to the teacher
Setup TV, internet, tablet
Teacher practice before the class. James shows how to operate the system if necessary.
We also provide content design and game activity level design for schools at very affordable fees. Please contact docentron for content design services.
WhatsApp (Singapore, Korea):  +65 9424 3922 
WhatsApp (Indonesia): +62 815 7403 2210
WeChat (China): snowbaby1992  (Emily Shuting (李姝葶)