Weekly English Game Activity Classes
The classes are held every day only. Everyone is welcome to come and see the class in action.
Google Hangouts are used to deliver the online learning. For security concerns, we are not using Zoom.
Register for class by Email: or WhatsApp: +62 815 7403 2210 (Indonesia) +65 9424 3922 (Singapore)
Teacher will send invites to join the hangouts meeting.
How the class is conducted?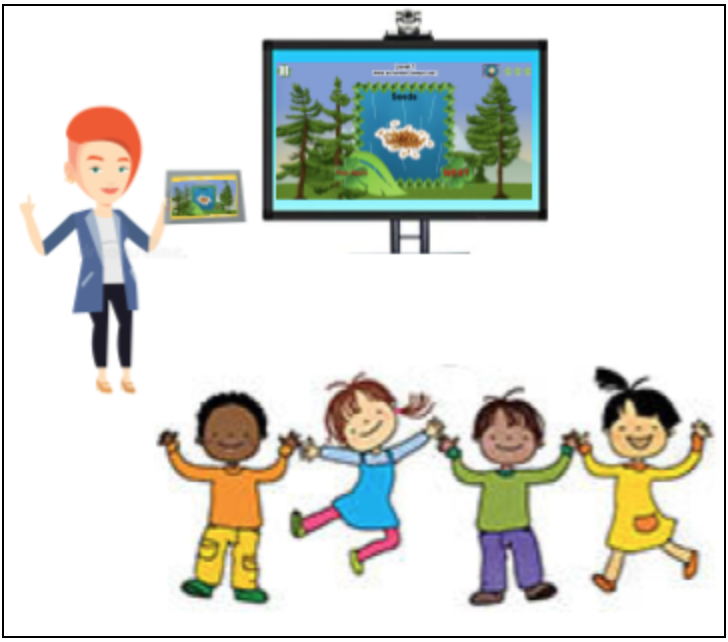 First teacher shows picture cards one at a time. Teacher will speak aloud after the computer speak.
Next, teacher will ask students say what is in the picture. Encourage them speak before the computer.
Repeat until all students can say the correct words before the computer.
Equipment required
A computer or tablet
Google Gmail account for hangouts call
Class arrangement
One teacher.
Parents with children who can help hangouts connection.
How we prepare classes weekly:
Teacher prepare a lesson plan for each day/week, and complete the activity content form paper provided.
Learning support team enters the details in the electronic form and upload to Google drive.

Checks English, content
Get approval of the content

Learning support team makes journey, chapter, game levels

Get approval of the game and send the game to the teacher
Setup TV, internet, tablet

Teacher practice before the class. Learning support team shows how to operate the system if necessary.
Sample Lessons: Can You Find It?
What is This?
We also provide content design and game activity level design for schools at very affordable fees. Please contact Docentron for content design services.
WhatsApp (Singapore, Korea):  +65 9424 3922 
WhatsApp (Indonesia): +62 815 7403 2210