This is an image of fruit flies catched in an apartment in Singapore Gaylang area in a day. Can we estimate population distribution of fruit flies?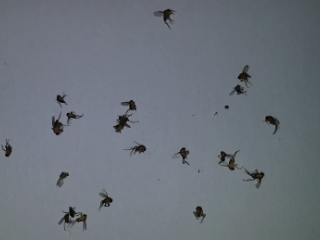 We can develop a mobile application that can count and measure sizes, and identify species of insects. The smart phone can monitor insects catched using electronic insect catchers like this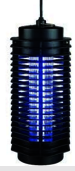 15$ can buy an electronic insect catcher.
The application can be developed using Lucy Agent API or as a backend analysis algorithm for KDAC.
All we need is an image analysis algorithm that can identify species, count and measure sizes of insects. All are welcome to participate in this project.
We need members to collect insects in Gaylang area and nearby areas. 
Project requirements:
Collect insects (fruit flies and mosquitos over 3 month. Take daily snapshots using mobile phones.
Preprocess the images
Evaluation various image processing algorithms (Python or Matlab)
Plot population distribution of sizes and geographical locations. 
User interface is already done by Luci API agent or KDAC. It works on Mobile devices.
Post questions and involvement in the forum.