This week, we start with very important definitions that will change the way you look at things. These definitions are the beginning and end of HCI.
Read this class hand out and participate in the class activities with Lucy. Please answer questions sent by Lucy to participate in the class activities.  
Interaction Design (ID)
In ID, we design interactive products or interaction for people.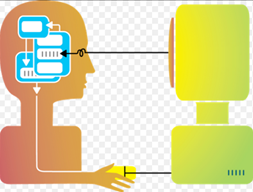 In order to do this, we need know the people for whom we design the interactive products?
Sounds simple enough, so what HCI all about? Why do we need another subject for this?
The world you know can be very different from the world you see.
Suppose we want to develop a mobile banking application for the 2.5 billion people on Earth, we call the Unbanked population. Just think about the number of languages, behaviors, customs, cultures, traditions, and ethical issues that we have to cover. Before HCI, this sounds daunting, but after HCI, you will stand here feeling very confident to tacking this challenge.
Usability and User Experience
One of the big challenges of ID is predicting whether an interactive product would be successful or figuring out how to design a successful product.
Therefore, we need some guidance. We start with some basic concepts that we must know as a professional HCI consultant: Usability and User experience.
To put simply,
Usability is about improving productivity of users in a safe environment, such as efficiency, effectiveness, and functionality.
User experience came out recently as people become more expensive or valuable: we now care about how people feel who use machines.
We will learn later how we can improve and measure usability and user experience of interactive products.
Now, we can finally define what ID is more precisely.
ID is developing Usable products.
Usable means the interactive product must be:
Easy to learn
Efficient and effective to use
Enjoyable to use
Now use these criteria to evaluate the following products. Are they usable? Use the terms to describe professionally.
Which is better in terms of "usable" and why?
We could say the TiVo remote so much better because it is peanut shaped to fit in hand: ergonomic, comfortable, enjoyable to hold. The buttons as logically laid out, color-coded, and have distinctive shaped: easy to learn and easy to locate buttons (efficient).
Why was the iPod user experience such a success?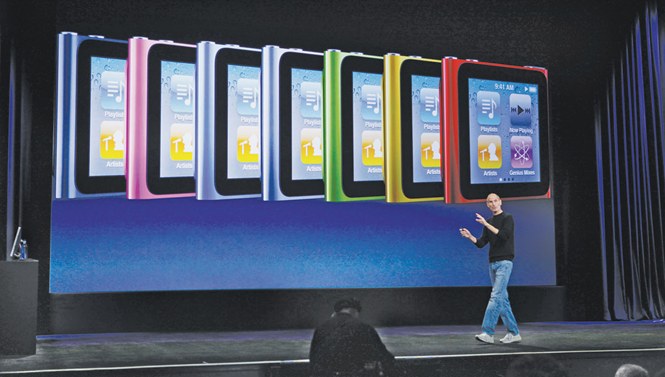 The designers focused on quality user experience from the start resulting in simple and elegant design, distinct brand, pleasurable user experience becoming a fashion item with catchy names, cool looks and styles.